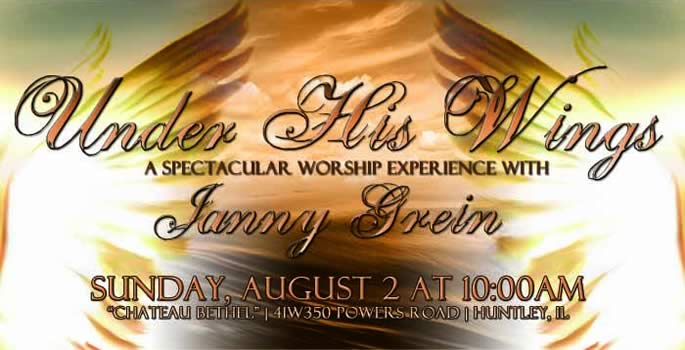 Janny Grein Live - Sunday, August 2 at 10AM

Musician and Author, Janny Grein has spent her life using music and words to lift up Jesus Christ. A pioneer of Christian Contemporary music, Janny continues to inspire, encourage and point the way to Jesus.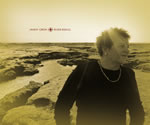 Janny not only sings, but preaches the Word and ministers to people as the Spirit leads. With classic Janny Grein songs, and a new album, River Rising, this is one worship event that you won't want to miss!




For the past 23 years Janny Grein has toured the United States and the world sharing her story with millions of listeners. She uses her candid personality and gift of song to communicate God's love to people of all races, genders, economic status and denominational backgrounds. Janny is an ordained minister, but more than that she is a willing vessel that God uses to bring a message of hope for the brokenhearted, healing for the sick, joy for the depressed, and increase for the financially strained. She believes music is a universal language that transcends all barriers and captivates the heart of the listener. She also believes that when you fully prepare to be a vessel for God's anointing, you will move moment by moment in God's glory and the power of God will be with all that you do. In fact, Janny has written a book, Called, Appointed, Anointed, which contains breakthrough keys on preparation for the calling of God. Since 1993, Janny and her husband Bill have been spreading revival fires to churches throughout America, with some meetings lasting as long as four weeks. Janny and Bill are seeing God change His people into the image of Christ, and they are excited to be a part of God's awesome movement.

Join us for this spectacular worship experience, Sunday, August 2 at 10AM.